Enquiries are under way to try to establish the provenance of a mystery stone found wedged between two boulders in the river at Seal Falls, near Fort William.
Local couple Toni Ireland Bowen and husband, Leigh, found the carved stone when out for a walk recently.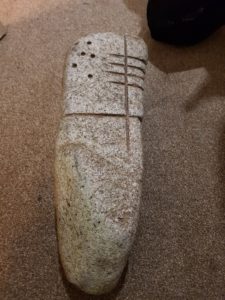 A perplexed Mr Bowen told: 'I don't know anything about it but I found it wedged very firmly between two huge boulders in the river near Steall Falls.
'I've never seen anything like it; the stone is about 16 inches long and six inches wide – it's very heavy too.
'I hope this will be able to uncover more about it as everyone who has seen it is amazed by it.'
Bill Cameron from Lochaber Local History Society told the Lochaber Times: 'I think the couple brought it along to one of our recent talks. I wasn't sure what it was then.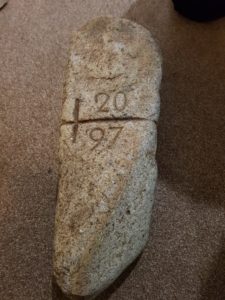 'I showed the images to a few folk who I thought might give an insight into the stone. It would be good to know from any readers, what the inscriptions mean.
'One theory is that they could be markers from a previous scheme to dam the river in that area.'
The Oban times